We aim to please…
We at EGS aim to provide a better and more efficient quality service done in effective timeliness to meet our clients' needs. At the same time we offer to our clients prices that are already competitive coupled with our Integrity and professionalism.
Fair & friendly
Service. Always Specialists
We specialize in the installation of automated gates, doors & camera systems. We alwayd take pride in deivering a wide range of high-quality accessories and systems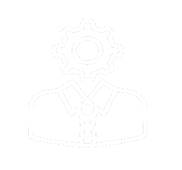 Professional Work
Our team brings unparalleled expertise to every project, ensuring top-quality results. Affordablility doesn't mean compromising on quality
Every Job is Personal
If you want the quality you would expect from the dealership, but with a more personal and friendly atmosphere, you have found it
Installation of automated swing gates for enhanced security and convenience

Seamlessly blend security and aesthetic elegance for your property

Ensure both security and effortless access to your garage space

Enhanced surveillance capabilities for your safety and peace of mind.

We offer prompt support and maintenance for your ongoing peace of mind
Impeccable craftsmanship, expertise and dedication on every project